Navigation
Home
Product Catalog
Contact
About Us
Services
Shipping & Returns
Low Price Guarantee
Product Categories
Breastpumps
Breastpump Accessories and Parts
Feeding devices
Nursing Accessories
Rentals
Breastfeeding Help
Breastfeeding Help On
Help for Flat or Inverted Nipples!!
Help for Nursing Moms
Breastfeeding Info
Why is Breastfeeding So Important?
101 Benefits of Breastfeeding
What do the Scriptures Say About Breastfeeding?
Breastfeeding: It's Every Woman's Right
Mothering From The Heart
Promote Your Page Too


Price range: $69.00- $125.00
Baby Holdings offer another great baby sling: ZoloWear- available in a cotton/lycra ring sling, adjustable pouches, 100% organic earth friendly cotton, breathable mesh which is perfect for the pool, beach or hot summer days, and the exquisite silk brocade.

This award-winning baby sling is proudly made in the USA. ZoloWear slings and pouches can be used in a variety of positions to make carrying your baby hands free comfortable. With a built-in nursing cover, ZoloWear slings are a great value, safely supporting babies from 4 to 40 lbs., preemie to preschooler.
Every ZoloWear baby carrier comes with a free interactive instructional DVD.


ZoloWear Cotton Collection $83.65
New Lighter weight Baby Sling
| | | | | | |
| --- | --- | --- | --- | --- | --- |
| Plum Blossom | Jetson | Bella | Chai | Coco | Gigi |






Rosie Sage Sky Solstice Metro Black
You will be notified if your chosen pattern is currently not available with an option to cancel the order or choose an alternate pattern of Zolowear. To avoid shipping delays, you may specify a second and third choice in the comments section when you checkout and you will be notified which one is being shipped, if it is not your selected item in the shopping cart.
*Please see sizing recommendations below*
$83.65
ZoloWear Organic Collection
BabySlings $83.65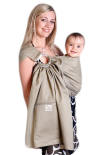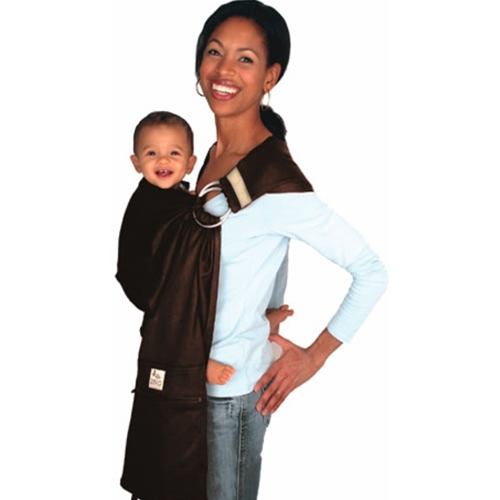 Avocado Organic Khaki Organic Sustainable Chestnut
ZoloWear Breathable Mesh BabySlings $99.65

ZoloWear Silk Brocade BabySlings $100.00



Java Lite Silk Brocade Mandarin Silk Brocade
ZoloWear Pouch BabySlings $63.65









Black Pouch Chai Pouch Plum Blossom Pouch Rosie Pouch Sage Pouch Solstice Pouch
Not all sizes are available in the Pouch Slings. Please provide a 2nd and 3rd choice or call before placing the order. .
Sizing- measure from your mid right shoulder diagonally to your mid-hip. This will not be accurate if you are currently pregnant
Shoulder To Mid-Hip (Diagonally) In Inches
< 27"
Extra Small
27" - 28"
Small
29" - 30"
Medium
31" - 32"
Large
33" +
Extra Large

Order online or Call us toll free 1-877-528-7953
Finally a pouch that is adjustable thereby keeping baby in your center of gravity for longer wearing comfort. Shoulder is slightly padded and contoured adding to the comfort. Made in the USA. Machine washable. Choose your size. Small = 5'5" to 5'8" and 125 to 160 lbs; Medium = 5'9" to 6' and 161 to 200 lbs; Large = 6'1" to 6'4" and 201 to 240 lbs.
* Instructions on the SlingEzee and HAVA
*SIZE CHART* Choose the Correct Size Baby Sling
* Positioning Baby in the Baby Sling
*Breastfeeding in your SlingEzee*
*Additional SlingEzee Information
More information about the SlingEzee Baby Sling