Navigation
Home
Product Catalog
Contact
About Us
Services
Shipping & Returns
Low Price Guarantee
Product Categories
Breastpumps
Breastpump Accessories and Parts
Feeding devices
Nursing Accessories
Rentals
Breastfeeding Help
Breastfeeding Help On
Help for Flat or Inverted Nipples!!
Help for Nursing Moms
Breastfeeding Info
Why is Breastfeeding So Important?
101 Benefits of Breastfeeding
What do the Scriptures Say About Breastfeeding?
Breastfeeding: It's Every Woman's Right
Mothering From The Heart
Promote Your Page Too
Choosing the right size for your Baby Sling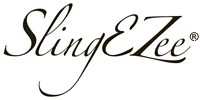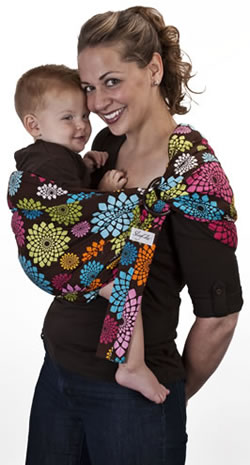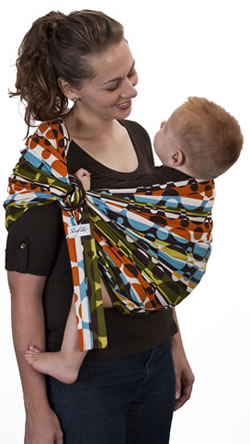 How to choose the correct size for your SlingEzee or Hava Baby Sling?

Sizing is crucial when wearing a Baby Sling. If the correct size is not ordered, the sling will not be comfortable, the baby will not be supported correctly and wearing the baby hands free will not be possible. Get an exchange immediately if your sling doesn't fit properly. We can make exchanges as long as it is done promptly, the item is without soils, stains, odors, and if the original retail packaging has not been discarded. Return shipping is the responsibility of the buyer and the expense of reshipping. The difference in comfort when using a correctly sized Baby Sling will be well worth getting the sizing corrected.
To check to see if you are wearing the correct size HAVA or SlingEZee, put your sling on with the tail pulled through the rings until the label is just below the rings. Ensure that the shoulder pad is on your shoulder cap, rather than on top of your shoulder. Check to see where the lower padded rail touches your body. The correct size will hit close to your waist. If it is closer to your hip, the sling is too long. If it comes up under your arm, the sling is too small. View the size chart below.
Please look closely at sizing chart. It is better to go by your weight and shirt size. Do not look at height alone. If you are still unsure of your size, use a piece of string to measure from the cap of your right shoulder across your body to your left side at the waistline. If it is between 23 and 26 inches we would recommend the Regular size, if between 19 and 23 inches the Petite size, and if between 26 and 28 inches the Long size.
English Measurements

| Size | Shirt Size (US) | Height Range | Weight Range |
| --- | --- | --- | --- |
| X-Petite | 0 to 2 | 5' or less | Less than 100 lbs |
| Petite | 3 to 7 | 5'1" to 5'4" | 101 to 125 lbs |
| Regular | 8 to 13 | 5'5" to 5'10" | 126 to 180 lbs |
| Long | 14 to 17 | 5'11" + | 181 to 225 lbs |
| X-Long | 18 + | 6' + | 250 lbs + |
Metric Measurements

| Size | Shirt Size (US) | Height Range | Weight Range |
| --- | --- | --- | --- |
| X-Petite | 0 to 2 | 152 cm or less | Less than 45 kg |
| Petite | 3 to 7 | 153 to 163 cm | 46 to 57 kg |
| Regular | 8 to 13 | 163 to 178 cm | 57 to 82 kg |
| Long | 14 to 17 | 179 cm + | 82 to 113 kg |
| X-Long | 18 + | 183 cm + | 113 kg + |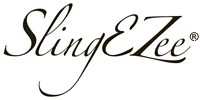 Click Here to order Your SlingEzee or Hava Slings
Click Here for Instructions on the SlingEzee and HAVA
Click Here for Positioning Baby in the Baby Sling
Click Here for Breastfeeding in your SlingEzee
Click here for Additional SlingEzee Information
More information about the SlingEzee Baby Sling

Dolly Slings are also available! Click here for a Dolly Sling